How to Create a PMO: Building a Business Case for Centralized PM
Katelyn Fossen / April 10, 2019 /
0 Comments
Introduction
Moving big, organization-changing projects from vision to implementation, measurement and optimization is wrought with complexity. Even the most competent marketing and sales leaders with the best intentions need help coordinating all the moving parts to integrate the strategy with the day-to-day changes in people, process and technology. That type of project planning and execution is exactly the reason the best organizations we work with have created a Project Management Office (PMO). This article is for marketing and sales leaders who want to know how to create a PMO in their organization.
What is a PMO?
According to CIO, a Project Management Office (PMO) is, "a group – internal or external to a company – that sets, maintains and ensures standards for project management across the organization. They're the keepers of best practices, project status and direction – all in one spot." Wow the keepers, I like that, I feel like Hagrid protecting Harry Potter!
Why Invest in a PMO?
Think about your center of excellence and where you store all your go-to goodies and best practices. Our friends at TechTarget illustrate that, "An important goal of a center of excellence is to eliminate inefficiency and help move the organization to the next level of a maturity model." Our CEO added additional organization-wide benefits from COEs here. A PMO accomplishes the goal of identifying areas of inefficiency and then developing deliberate processes to prevent and/or improve them.
So are you still on board and ready to pave the way towards your own structure and defined framework? Great grab your handy dandy notebook and let's go!
Define Outcomes
Before we answer how to create a PMO, let's ask the big question… why?
Why implement project management in your business? Were your Q4 numbers off due to a flaw in reporting? Is customer experience suffering or are internal projects stagnant? Will this PMO be strictly internal or do they need to be external and client facing? What are you trying to solve for? It is key to understand why first so that you can build your processes accordingly and involve the right people from the start. I will rundown the priorities of what should be analyzed below.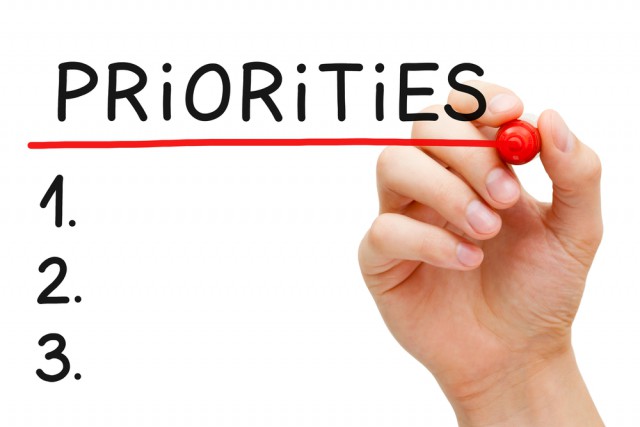 Assess Current State
Analyze what you currently have. Maybe there are currently small processes implemented right now that work well. Good. Use those as your foundation and then build from there. Map out your wish list. This is the time to bring all your big ideas to the table. What do you wish to see or uncover? Think about what has gone awry in the past and what you would have done differently. Give that idea the structure it didn't initially have and analyze other possible areas that can use a swift kick of organization & efficiency.
Create Buy-In
The executive team should be involved with what the high level business or division requirements are. Outline what the goal of this office will be so that all expectations are in place up front.
But besides the C-Suite, I always recommend having a small focus group so that others feel included in what their processes will become. Ask questions like:
What are their thoughts on current processes; are they useful?
Are they worried about having more structure? If so, why?
What would be helpful to know during training and on boarding of a process?
Get your team's feedback and bring it to the implementation team. Let them know your team wants a certain view and try to make that happen! This is a good way to instill healthy habits for the future. In fact, you can even use a requirements gathering document that will one day become part of your PMO's practices. We have an example you can steal here.
Create buy in wherever you can, because when your resources day-to-day changes, you'll want to lean back on their agreement. Make them feel included and get them excited about what the potential looks like. Part of your job as the visionary behind this initiative is the leadership quality of encouraging others. Lean into it.
Roles
The Project Management Institute (PMI) has a robust and extremely informative guide to staffing your PMO here. Ultimately, you can get away with either being or finding the sponsor, but then you'll likely need at least one dedicated person. Even coordinating people and process is a full-time job. Then, when you add technology to the mix, it's definitely a heavy lift for a single resource.
Another note on the PMI article, they split the PMO into three distinct types, which is, of course valid, but a much larger undertaking .
Budget
Of course, when you start thinking about staffing your PMO, the question will quickly arise of how the organization will pay for it. Use the requirements you've gathered to tell the business case story. Your requirements likely expose many areas of profit seepage, from wasted time to customer churn and overall satisfaction. Modeling how the PMO will improve those statistics requires thoughtful consideration, but if you can impact more than one of the five things in this Inc. article, you're on the right path to convincing leadership it's worth the investment.
You'll want to factor the staffing cost, the time investment to create processes and finally, you'll likely want to set an expectation for the cost of technology to enable the entire thing.
Project Management Tools
Technology makes everything easier, right? Well yes, but I have a huge cautionary reminder: The technology will only enable your process. Don't invest in tech until you have the people and process locked in. Project management tools are varied from complex and expensive to simple and free. You'll need to think about:
The number of users who need access. Is the software pricing model by user, data storage, or something else?
Privacy requirements. Will sensitive information be stored in the system that requires user permission manipulation?
Dashboards and reports. What are they expecting people to report on? This is a sneaky shortcut to find a good fit. When you see how the software sales person explains what types of reports people use from the system, you can see if they fit your use cases or you'd have to go outside the norm. If you'd have to create a bunch of custom reports, beware! Keep looking for a technology that would support you out-of-the-box, because it likely exists.
At LeadMD we use TaskRay. TaskRay has a native integration with our CRM, Salesforce, which is extremely important to our reporting as a company. We can track our project timelines, resources, effort, billing and more. This meets our needs because at the beginning when we were determining our requirements and outcomes, we knew that we wanted both our Project Management system and CRM to talk to one another. They previously did not and we found that it created gaps in our reporting. One source of truth is paramount. You do not want your team or execs for that matter second guessing your metrics.
My last helpful tip, most software companies will allow you to tinker around during a free-trial period to decide if they are a good fit for you. Take advantage of the trials and poke around as much as you can. A word from the wise, you'll be in this system all day every day so make sure you like it.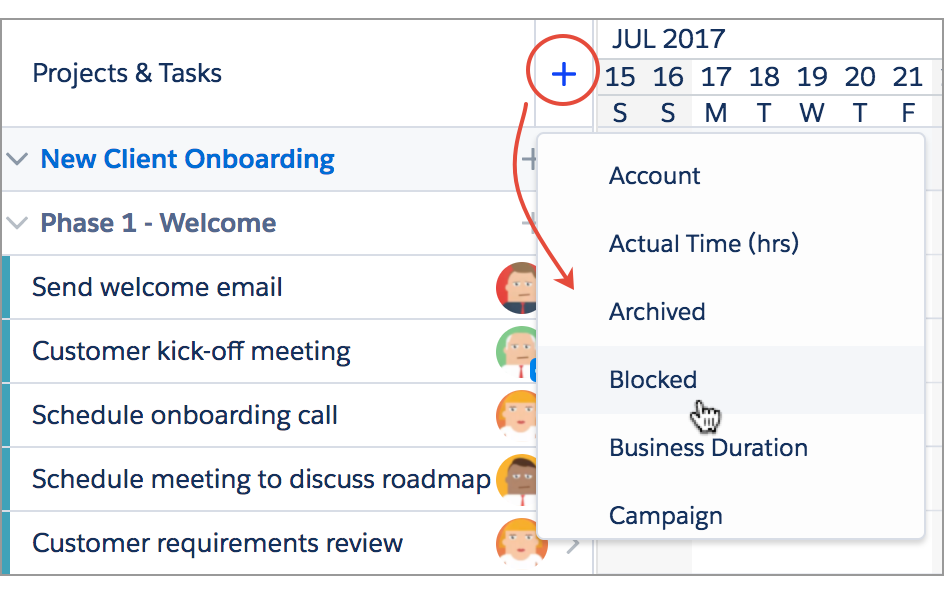 There are plenty of amazing tools out there. Do your research, make sure your requirements are met and the budget is aligned. Here are a few others to check out: Basecamp, Trello, Asana, Clarizen, Podio, Workfront and more.
Change Management
Depending on what system or structure you had in place, prior to implementing your PMO or maybe no process whatsoever it's going to cause some disruption in your org. Hence the importance of change management! The key to change management is planning ahead. Do not roll anything out to the larger group until you have tested and confirmed you want this to be a part of your system structure and process.
 D O C U M E N T  D O C U M E N T  D O C U M E N T  D O C U M E N T  D O C U M E N T  D O C U M E N T
If that message didn't come through loud and clear, you are going to want to document everything. When I say everything, I am referring to the processes in your new PM tool. How do your resources track their time, how can they easily view a project, how can you see what resources are assigned to what projects, how to build reports, how planned or under planned is a resource, project status; I could go on and on.
These are all the items that will need to be covered during trainings. Start with the basics. Show your team what view to utilize during Scrum, how to clock their time, and how to communicate on a task. Build from there pending your business needs and what the typical day to day looks like.
A big component of change management is simply diligence. Giving people guideposts and then reiterating how to use them is the job of the PMO. Don't get discouraged if people don't follow all the processes right away, it'll take time.
Conclusion
Whenever you implement something new, yes it's exciting but there is a heck of a lot of work behind it. Just ask Becky Evans, our Senior SFDC Admin, who migrated all of our historical and active PM data to Taskray. It is not all fun and games but the benefits are incredibly worth it. You will have a steadfast process that everyone is following and that type of alignment is priceless with a lot less headaches. Challenge the status quo so that you can deliver new & improved results. Do not forget to celebrate the small wins and showcase the value!
Practice patience and don't be afraid of feedback. You will never be able to please all parties so always reiterate the business case and the benefits.
Comments
Powered by WP LinkPress