Marketo Center of Excellence Best Practices
Kim Para Allen / April 12, 2019 /
0 Comments
What is a Marketo Center of Excellence?
Centers of Excellence in general hold many benefits for organizations, as our CEO, Justin Gray explained here. COEs can be extremely broad and govern processes across an organization, but for this article, I'm going deep on a Marketo Center of Excellence (COE), which I define as a separate area (ideally a workspace) that houses your org's best practices in Marketo.
Years of consulting has afforded me the unique opportunity to see dozens of Marketo instances and how various organizations leverage and maintain them. When set up with intention and meticulously managed, a Marketo COE offers many benefits, including consistency in processes, turn-around speed of campaign creation and execution, reducing errors, and reliable reporting.
Top 5 Marketo Center of Excellence Best Practices
Here are the top five things to focus on to make your Marketo Center of Excellence awesome.
1. COE Does NOT Equal Training Sandbox
Raise your hand if you have a COE. Keep it up if you have a separate place to train system newbies. Or, raise your hand if you they are one in the same.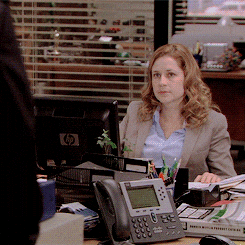 Combining COEs and training seemed sensible. Don't you want to train new users on our best practices? Yes, but learning is a messy process. Instead of making a COE work for training, leave the COE as-is and create a training structure. This may look like another folder or workspace, and it definitely should include a thought-through process.
The location isn't the only thing at play here, we need to make sure that new users have appropriate permission sets. Perhaps your training plan dictates a graduation point where once the user can do x, y, and z consistently, we'll increase user permissions to the next level. For example, after properly building ten campaigns, the permission set to activate campaigns is added to their role.
If you have Marketo workspaces, you have the added benefit of limiting the people records trainees have access to. Nothing is quite as embarrassing as your new Marketo user sending a test email to the entire database accidentally.
Training won't stop with new Marketo users, though. The purpose of your COE is to create consistency around best practices, but those practices aren't static. So, even with your veteran Marketo users, you'll want to continue internal marketing around the purpose of your COE with regular check-ins to ensure your users are using the programs, or to collect any new insights from that usage.
2. Customized for Your Business
This might seem like a no-brainer, but even the best marketers we talk to can get sucked into the best practice vortex. That's a place where common sense falls prey to hype. Even if something doesn't necessarily make sense for your business, some consultant or blog had an idea on a best practice, and you implemented it. We've all been there.
An easy double-check is to really think about how each Marketo Center of Excellence element fits into your larger marketing strategy. Stay focused on the goal, both conceptually and literally through Marketo's successes in programs. What do you need to show from an ROI perspective? This is another area that is specific to your company. Some organizations are happy to label email activities as influential for pipeline build and closed opportunities, many others only consider driving a sales meeting or a demo as influential.
Create your COE template around high-level goals, execution requirements and resources, and even smaller components such as naming conventions.
3. Detailed with a Focus on Scale
COE program templates should be detailed but remember, we want to be able to reference and even clone these best practices. Including too much detail relative to a certain event or email send may be detrimental, leading to confusion and errors.
Here are some items to keep generic:
Assets: Emails and Landing pages should be formatted to fit the program channel but don't need specific copy. Leave placeholder copy in there so you can easily spot what you need to edit.
Lists & Membership: Don't include person records or specific smart list filters in these templates, just don't.
Tokens: If you're utilizing program tokens that have values that shouldn't be reused each time that type of campaign is run, insert placeholder values.
Start with less, and through consistent use and review, work to fine-tune. Don't forget to get input from the rest of the team!
4. Set a Schedule for Maintenance
Like most structures in technology, your COE is not a one-and-done. Outdated COEs result in lack of trust and eventual lack of use. The Marketo Center of Excellence is easy to build out and forget about, but here are some recommendations for a cadence to maintain relevancy.
Weekly Reporting: Create a subscription to both an email and program report. Review how many new programs are created and ensure they include the core elements you need for reporting (cost, member acquisition, etc). If you see issues, use it a training opportunity to reinforce the usage of your COE.
Monthly Reporting: With the larger timeframe, you're looking to report on the effect of your marketing programs on sales (revenue or meeting-focused). Use all this intel to host…
Monthly Meeting: Participants here should be everyone who uses the COE. As the host of this monthly meeting, bring the insights you've gathered from your weekly reporting and monthly reports. You'll also want to gather feedback from the team during this meeting, with questions like:

What program are you using the most? Why?
What do you love about it?
Anything you'd improve?
What program do you wish we had?
What campaigns are you seeing a lot of success with? Why?
What segmentations do you often use?
Anything you'd adjust?

Quarterly Priorities: As your marketing team executes, learns and optimizes, there are likely to be enhancement to existing programs, segmentations, or global settings. You'll also likely need to build out new things. This can get overwhelming, so use your monthly and weekly touchbases to build a backlog of all the asks and simply prioritize them based on your handy project management skills. If you need tips there, check out this article from our PM extraordinaire, Stacy Smith.
Pro Tip: The most common mistake I see in outdated program templates is cloning old email and landing page templates over, and using those. Keep the template assets updated!
5. Documentation
And it always comes back to documentation! Your COE doc should include:
Build details, including links and screenshots
Processes to Follow

Naming conventions
Defining "successes"
All necessary steps to execute (Including costs, when to activate triggered campaigns, etc.)

Notes and tips
Having written processes allows you an easy reference to provide to new hires (hey, this could be part of training) and guidelines across users -particularly handy when you have many different users and even regions in the software.
Ready? Go!
If you're considering a Marketo Center of Excellence, my advice is to take the plunge. We've seen first-hand how helpful they are and believe almost every organization should employ them. If you have any questions, let me know below!
Comments
Powered by WP LinkPress