Partner Marketing: How to Incorporate Partners Into Your Content Planning
Kim Para Allen / October 19, 2018 /
0 Comments
Introduction to All Things Partners
A quick note from LeadMD's CMO, Andrea Lechner-Becker, before getting into the heart of this article.
The response to our VP of Sales's article earlier this week about Partner Qualification validated what we suspected… our network is hungry for practical partner marketing, management and enablement tips. That's why this month, we're focusing on all things partner marketing. In this article, our resident Marketo champion, Kim Allen, explains how to loop your partners into your content planning.
Content Partnership by Kim Allen
Let's start with some assumptions.
We believe content increases lead generation and boosts revenue in lots of ways, like improved pipeline, size of deal, win rate and time to close
Creating content isn't hard (see below), but few people create content that works toward the kinds of goals stated in #1
Your go-to-market (GTM) strategy is complete and accurate. If you'd like refresher on the elements of a GTM strategy, use our Revenue Acceleration Framework (RAF) for a quick-n-dirty breakdown
You have a budget that doesn't allow for an increase in headcount or outsourced content production
Your business has partners
You'll enjoy a Halloween-themed analogy
Let's be real, sometimes we just don't have the perfect idea, motivation, or the time to be the best content marketers we can be. One solution (I'm tempted to even classify it as a "hack") to filling your content plan with assets that accelerate revenue is integrating partner marketing into the mix. Let's take a look at how you and your team can pull your partners into content planning.
Mapping it out
Here's the analogy friends: Halloween decorations are out – carved pumpkins, ghosts, and everything spooky. Arguably just as scary, is crappy content. Just take a look at how many blog posts were created last October (perhaps everyone loves Halloween themes).
91,826,115
91,826,115!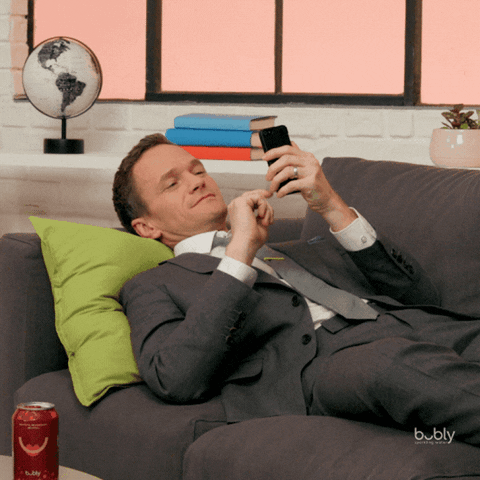 And that's just for blogs posted from WordPress-hosted sites. Just imagine how many more aren't factored into that. Total side note: the site where WordPress shares these stats is awesome, if you're a data dork like me and my colleagues, Check it out.
Back to our friendly neighborhood, decked out for Halloween …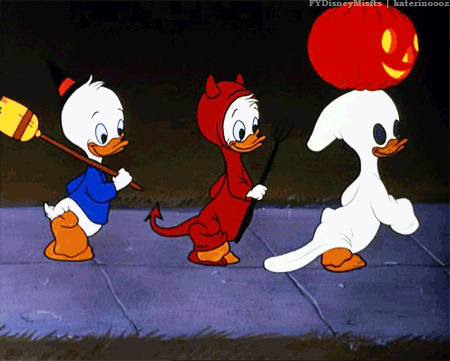 As mentioned in the introduction, I'm working off the assumption that you already know who you're targeting. In trick-or-treat terms, that means we already know which neighborhoods have full-sized candy bars and which are prone to handing out raisins and toothbrushes.
But, there's still so many houses in these neighborhoods! And what if some houses are prone to giving out two candy bars for specific costumes, or trick-or-treaters of a certain age?
A little help from my friends
Unlikely friendships form during Halloween… a ghost, Cinderella, Jon Snow, and a zombie all walking the streets together. In the same way, partnerships sometimes bring seemingly unrelated companies together. Although your partners likely offer complimentary products or services, you should have the same goals. If they want to find houses giving away toothbrushes, they shouldn't be included in our mission to acquire as many large candy bars as possible.
As modern marketers, we barely have time to use the restroom during the day, so I'm here to give you permission: it's okay to ask for help. Don't be scared. Outside of journaling, building content should never be a one person show. It shouldn't even be only one department's goal.
Tweetable Takeaway: Done well, content is an organization-wide activity
Here's the content framework we use with our clients. I'll explain how to tweak each step to incorporate your partners into the content planning process.
Content Planning: Strategy
With shared goals, should come a relatively similar strategy to achieve those goals. If you take LeadMD and Marketo for example, we're both trying to work with companies interested in digital transformation, personalization and tracking ROI on marketing spend. How we specifically do that varies slightly, but for the most part, if you see a blog on our website, a similar post can likely be found on their site. We create webinars together and host events targeting the same future customers.
You'll want to confirm content strategy explicitly with your partner(s), but if you've done qualification well (like Josh explained here), then this step should be fairly painless.
Content Planning: Ideation
Once a shared strategy is established, the next step is ideation. What types of messaging will resonate with your future customers (or candy distributors)? This is the time to share insights about what's worked and what hasn't in the past. Perhaps last year you dressed up as Captain Hook and didn't realize there was a Lost Boys theme happening.
Better Than Yesterday Tip*
Take this opportunity to be creative with your partner lead. Host an hour brainstorm session with as many creative (and candid) individuals as both teams can scrounge up. Set the stage that there are no rotten ideas.
Another tip here is how to come up with ideas. Try simply Googling the topics you specialize in. Read a few of the articles on the first couple of pages and see what questions they don't answer. Then, figure out what the subject of a blog might be that would answer those questions. This fills a content gap in the market, so, not only do you not just create something that is a repeat of what someone else already wrote (contributing to the noise illustrated above), but it also gives you a leg up on the SEO element we talk about below.
Content Planning: Creation
Once you've ideated, it's time to enlist your project management skills (if you have none, here are some tips from our Senior PM, Stacy Smith) to prioritize, assign responsibilities and set timelines.
Prioritization
Make it easy on yourself. Say during ideation someone suggested to create a spoof Bachelorette-style web series about choosing the perfect software. That might be everyone's favorite idea, but it also might take 300% more time and effort to create than the updating of that competitive one-sheeter from 2014. You know, the one that generated a bunch of leads which eventually resulted in closed won business. Don't painstakingly sew your own costume when you can simply wash that fan favorite from a few years ago.
Assign Responsibilities
Again, make this easy on yourself. If someone on the team is great at writing, have them write. If someone is passionate about social media, have them create the social share details and coordinate influencer engagement.
Set Timelines
As the French writer Antoine de Saint-Exupéry said, "A goal without a plan is just a wish." People generally detest deadlines, but without them, the entire investment in the strategy and ideation phase will be for naught. This is the time to buckle down and get it done. Remember that a little investment of your time through these partnership efforts will see exponential results, as long as your partners execute to their commitments as well.
Transparency Tip*
Partnerships can be unique because the relationship built between your organization and your partner is somewhere between co-worker and customer. The best partnerships are built through something that could be termed radical honesty. Be straight-forward about your priorities and how much time you can commit to partner content planning and execution. And then, you'll need to hold yourself and your partners accountable. It's easy to push this partner content to the back burner, but if you saw enough value to get this far, go that extra step to finish.
A Note on Content Approval
Depending on the size of your (or your partner's organization), whatever is created may need to go through a series of approvals. If you can avoid these, do. If you're going for a sexy schoolgirl theme, then having to run it by all of your parents is bound to result in at least one rejection. Again, however it's easiest to create great content and get it out into the world, focus on those areas first to ensure you can prove some early success. If you can prove this partner marketing thing works, then you can lobby for more budget, perhaps even more head count to ramp it up.
Content Planning: Promotion
It's showtime! The costumes are finished and we have a plan for where we're going. Now it's time to put our feet on the pavement and show this neighborhood what we've got! Hopefully you've assigned someone to the promotion plan during that roles and responsibilities portion of the "Creation" step and all the rest of the crew has to do is execute.
It's important here to think about content promotion in annual terms. So much of content promotion happens only when the asset is new, but just like the recycling of costumes, be sure that the entire team is committed to longevity. Yes, promote the content on social, but also ensure it's properly tagged in your CMS. Be sure sales knows when and why to share the piece. What stage in the buying process are your future customers in when they share it? What sorts of follow-up should happen after sharing?
Also, hopefully you have someone committed to SEO. Our rule of thumb is that each piece of content should produce ten (10) backlinks. Of course your partners can help with this, if you have three partners who link to your blog, article, slides, etc., that new piece of content just got three out of ten links! It's like the best kind of cheating!
Tweetable Takeaway: Great content gets backlinks! Shoot for 10 referrals to each piece of content you create #SEO #contentmarketing 
Content Planning: Evaluation
Okay, Halloween is over. Whew. We dressed up, went out and found the best darn candy we could. Now, it's time to assess our haul and potentially negotiate some trades. How many Three Musketeers does a Snickers cost these days?
In Conclusion…
Everyone has value-add potential but alignment is important for solid results. Content planning is just one element to a great partner marketing strategy. My best advice is to just get started and started early.  Bounce ideas and get different perspectives, and ultimately, together, you'll produce that perfect piece of high-value, shareable content.
Speaking of partnership, we help our customers do all these things. So, if you're looking at this and feeling overwhelmed, we can help these daunting tasks become sweeter!
A Note on the Headings with the *
Both "Better Than Yesterday" and "Transparency" are LeadMD core values. They guide the way we do business and how we conduct ourselves.
Comments
Powered by WP LinkPress