Introduction: Project Management Breakdown
Imagine a world where anything from major frustrations to minor annoyances go away. Your ride share never makes you wait. You never burn something you're baking, because you forgot to set the timer. And in your work-life, you're never late to a meeting, nor is anyone else. Now, imagine your customers. How many of their daily irritations sprout from their interactions with you? Really, think about it. Think about your onboarding process, your implementation process, your cancellation process. Every stage of customer interaction is a chance to delight … or not. But envision a world where your customers never get frustrated with you specifically. How can you achieve such a wonder? How can you put your org at the center of your customers' happy places? Project management.
Now that's a strong claim and I don't mean to insinuate it's linear, but project management will absolutely help!
If you're working at an organization ranging from a large SaaS company in a professional services capacity all the way through to a small consulting firm, I'll be sharing how we use project management at LeadMD to delight our customers (most of the time without them even realizing it!). If you're one of our customers (HI!), I welcome you to continue reading to see how we're baking the bread.
The Problem: Yes People
Services roles attract people pleasers. God love 'em. These are people who will stay up nights and work through the weekend to please customers. The best services people, whether titled customer service or consultant, have a few key traits. According to Provide Support, a live support chat provider, top customer support reps have the following characteristics:
High Emotional Intelligence
Positive Attitude
Flexibility
Passion for Helping People
And we agree! But sometimes, that passion and empathy for the customer, that willingness to flex on the deliverable date, because we understand just how much this project means to the person and the company … well sometimes, that all leads to loads of gray hair and bleeding ulcers.
And again, I love our consultants. They are great people, but they suck at saying no. They don't want to feel like they're "letting someone down". You have to respect that level of dedication. And so, how can we still deliver great work without driving ourselves into the ground? Again, enter Project Managers, the most organized, knowledgeable and personable OCD people around. Project management allows doers to focus–to do–while project managers act as gatekeepers. Trust me, to an extent we are people pleasers as well but where we differ from consultants is drawing that much needed line in the sand. We are trained in the art of delivering good news fast and bad news faster.
Resolution: How PMs Help Customer Success
Project Managers (PMs) should be involved at the beginning, middle and end of a project in order to stay on track and check all the boxes. Pivotal & significant points exist at each phase. Involve the PM or … be sorry. We aim to set the customer up for success, which requires certain protocols. PMs are everywhere, whether we are pulling the strings in the background or client facing, so check out the high level phases below to see where we work our magic!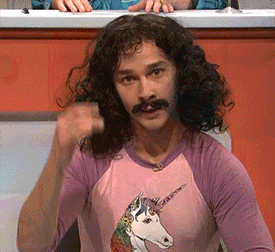 Project Management for Onboarding
When we first kickoff an engagement with a customer, the goal is to fight for transparency. We preach transparency and communication all day long internally but it does nothing if we don't extend that effort to the customer. What does that look like?
What the customer sees:
A fun welcome package
Kickoff call with some next steps
That's it! That's how easy it feels to be on-boarded for our customers.
What project managers are doing behind-the-scenes:
Administrative organization

Box folder creation
Email alias (We have a 2 hr business SLA if you didn't know!)
Align the brains of the operation to your project, aka resourcing
Internal Team Slack Communication
Receive System(s) Access
Business Documentation Request (check it out below!)
Initiate Client Fact Sheet
Project Build Out in Project Management System
Build Initial Timeline prior to Discovery

Internal Kickoff

Aligning with Sales Team on product sold
Prep Delivery Team on Outcomes & Deliverables
Build Kickoff Deck

Customer Kickoff

Connect with customer team on LinkedIn
Review Business Documents prior to Kickoff
Official Kickoff Call
Schedule additional discovery calls
Allocate resources to kick-ass
Understanding that all orgs operate differently, it's pivotal to know up front how your customer team runs. Who owns reviewing system recommendations and how long do those approvals take? Is the key stakeholder taking 2 weeks off to Aruba? All of these answers impact timeline. Therefore being transparent up front will in turn make for realistic timeline expectations in the end. After all, isn't that the goal? On budget and on time. That's a victory for all!
Bringing back the idea of knowing your client team is key. Does that team have a PM of their own? If not, who will be your point person to interact with during the day to day minutia of getting things done? If there is a PM, what type of communication do they expect or like to have? Our clients range from personal phone calls on a daily basis to simply having our bi-weekly sprint check-ins. We adapt to the needs of our customers which is a main component of their happiness. Give them the communication they need or risk leaving them feeling ghosted and kept out of the loop.
If you're jealous of our totally organized on-boarding, you can use these tips from Katie to help discover and map out your own on-boarding. The context of her post is about partner on-boarding, but it's the same steps for customer on-boarding.
Project Management for Execution
With the customer on-boarded and the first initial calls under our belts, the PM capacity really blossoms. Taking on multiple roles of gatekeeper, planner, organizer, communicator, and even a therapist sometimes, the trait that remains constant is dependability. The customer depends on our PMs to hold not only our team, but the customer's teams accountable to deadlines. Confirming drop dead dates for deliverables and explaining the impact of missing that deadline to the overall timeline is paramount. Internally we communicate like mad men. We have daily scrums, multiple slack channels, email communication, sprint planning and the occasional slide your chair over and engage in human interaction. The project manager manages all forums.
If this conversation is already making you giddy be sure to pick up your handy dandy copy of PMBOK, which is our PM mecca. LeadMD operates in an agile project management framework, which I won't teach you about when there's so many great resources online. For a quick reference guide around terminology, take a look here for Scrum keywords. Ya know, since we are all about efficiency 😉
Sprint planning is how project visibility is maintained, plus it allows a team to get ahead of any foreseen roadblocks. At LeadMD, we sync every other week with our customers to sprint plan and ensure we are prioritizing their top initiatives. When new unrelated initiatives pop up it is our job to align a priority to it and plan accordingly. It may not be in this particular project, but we'll align with the sales team and make it happen. As our CSO, JT Bricker, says, see the problem not the panic.
It's also a part of the Project Manager's role to guess what, actually say no sometimes. It sucks. We know. But hey, if we say yes to our clients 100% of the time, it means lengthier timelines, quality of work declines and there's an unhappy client experience taking place. Back to transparency, we keep our high level project goals top of mind and refocus to what we set out to do in the first place. In order to have that down to earth conversation with your customer, trust & rapport must be built, which all stems from being transparent from the get go!
Project Management for Project Wrap Up
Ah the wrap up! The exciting, yet bittersweet, project completion which includes future recommendations … and champagne.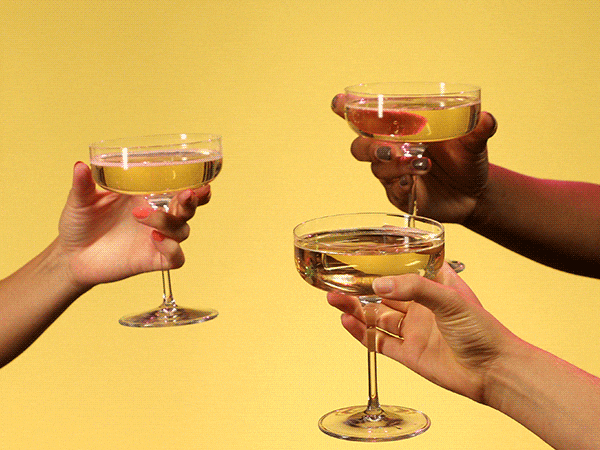 Whether we've worked together for six weeks or six years we prepare all customers the same. The customer should still be best friends with their Box folder, but if the relationship has slipped, we encourage them take some time to get reacquainted and ask any questions prior to that last call. At this point in our engagement we've had several check in calls, sprint planned a ton and reviewed all the recommendations. Our execution is now complete. We begin to plan for when we can start our recommendations for Phase 2. We encourage the customer to download all of Box documents locally to reference at a future date and take care of the last few housekeeping items.
Once the final call takes place and all parties are happy happy happy with the outcome and deliverables, we send our clients a bottle of something boozy with a wrap up note, through Sendoso.
Project Management Validation
Okay, so, you might at this point be thinking, "Yeah, Katelyn, obviously you tout the benefits of project management, since you want to, ya know, keep your job!" But don't take my word for it; take the word of our raving fans!
Did you know that over 52% of LeadMD's G2 Crowd reviews call out exceptional PM processes, crazy organization, staying on track, agile, extremely responsive, well-oiled machine and setting expectations/timelines … just to name a few?
We pride ourselves in the processes we built, but we're more proud our customers love it. So much so, that we documented our processes for clients, so that they may implement our strategies in their own orgs. That was a proud day! Making it repeatable is the goal 🙂
Conclusion
When we get feedback from our clients that they look forward to our sprint planning calls and love connecting with us on a Friday afternoon, Caitlyn in PA you know who you are, it makes everything we do totally worth it. So if you haven't picked up the message yet that if you want to lighten your load, continue to produce quality work, and sleep better at night without chugging ZzzQuil, hire yourself a PM to keep everyone in line and organized beyond measure. You will look like the rock star you truly are. Also your internal teams and customers will have a better overall experience because of it.
Hitting deadlines and taking names, that's what we do!
Loop closed 🙂